INTERNET
---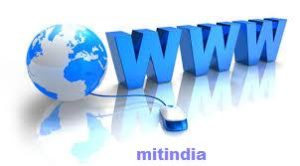 INTERNET is a network of networks. Just as interstate highway system links one city to another, similarly the Internet links thousands of computer networks.
This library lends books, audio and video:
-Only one item at a time
-Any two item at a time
-All the three items
-Internal borrowing among members is also allowed
Like the library, the Internet is also:
-Enjoyable
-Varied
-Interesting
-Source of information which can be used by netizens
Uses Of Internet
——————————–
-On-line employment
-Net Banking
-On-line education system
-Making friends and participating in a discussion
-Send and receive electronic greetings from friends and relatives
-Go through the catalog of a library
-Visit an electronic zoo or museum
-Find out most popular programming languages
-Download interesting software
-Publishing your portfolio over the net
Internet Resources
—————————
WWW
FTP
Email
The World-Wide Web
———————————–
User-friendly
Universal database of knowledge
Web Pages – made up of Hypertext
Some technical terms:
-Hypertext
-Link
-HTTP
-Browser
-Address
-Connection
-Request
-Service
-Formatting
-Client
-Server
Browsers and The Internet
——————————————
To search for information on the Internet you need a browser and an Internet connection
A browser is a software application that interprets the language of HTML files posted on the Web
Some browsers can also play sound and video clips along with the web pages
Web Pages
——————
Information on the Internet is available through Web Pages
The most important feature of Web pages is that you can navigate from one page to another
Navigation is possible between web pages that are connected by hyperlinks
You can insert hyperlinks in any web page to lead a viewer of that page to another page
Hyperlinks
——————–
Hyperlinks are links created between collections of pages using which you can move to and from pages
A hyperlink is displayed either as text or a graphic
When you click on the hyperlink, you can move to the linked location
Linked pages can be in the same document or multiple documents or in different files on the network or any where on the Internet
How Hyperlinks work
——————————–
Every web site and web page has a unique address assigned to it
You can create a hyperlink to any other web page on the World Wide Web by using this address
You have to specify the path and address of the page to link to your web page in hyperlink
The browser reads the address of the page to open and takes the reader to that page
An Internet Address
——————————–
An Internet address is also known as a Uniform Resource Locator (URL). The address of a web page that you view is found in the Address bar of the browser.
Parts of an Internet Address
—————————————
A protocol is a set of rules and standards that allow computers to exchange information e.g. HTTP, FTP
The location shows you where the site is located e.g. the World Wide Web (www)
Organization name gives name of the web site owner who maintains it e.g. Microsoft
The domain type tells you the kind of site it is such as .com, .edu, .org and .gov
Internet Addresses
——————————
Code Explanation
edu educational facility
com commercial organization
gov non-military government body
mil military concern
org other organization
net network resource
ac academic institution
au Australia
in India
us United States of America
uk England
Web transaction
————————–
Selection of Hyperlink
Connection to server address
Server services the request
File Transfer Protocol: Is a method of transferring files
Advantages of FTP are 1. Speed 2. Cost Effective 3. Choice