20 Business ideas for everyone.
Doing any business and succeeding in it is a major task and of course much complicated and lots of confusion in our mind that what type of business we do and achieve success in that.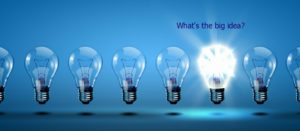 But blindly taking any unknown field or looking at somebody's success, we can't be a successful as they are. So first of all we should understand that what type of business we are capable to do and what kind of knowledge we have so that we can face challenges or hurdles in that field based on our skill / talent and experience.
I have listed some fields here based on your skills / talent to do business with minimum investment.
Graphic Design: if you are good at visualizing things on paper with perfect color combination then go for graphic designing.
Skills required: Photo shop /  Corel draw  / Illustrator etc.
Web Design: if you're good at designing and developing web pages then go for this ocean of opportunities. Skills required: HTML/PHP/MySQL/JQuer etc.
EBook: You can create ebooks for selling on online and earn decent money from it.
Online Coaching: if you have knowledge on any course then consider coaching online.
Affiliate Sales and Marketing: if you have a website / blog then you can start selling other products just by placing their banner on your site / blog and earn some extra bucks from it.
Virtual Assistant: This requires PC with Internet connection and of course good command over English communication to assist others. Skills: any skills are accepted. (Accounting/tele caller etc)
Social Media Manager: here you can create facebook campaign page on behalf of your clients and earn some commission from it.
Blogging: if you're good at writing on any specific topic then go for this.
Travel Consultant: As a travel guide you've to work here.
Interior Design Consultant: Designing homes / office etc.
Wedding Photographer: wedding photographer requires special photography skill to shoot photos in wedding ceremonies.
WordPress Website Consultant: Most of the people don't know how to host website using wordpress and its features. And you could do for them and earn money from it.
Catering Business: Catering business never fails!
Develop an App: if you're an app developer specially Android and iPhone developer then this is field for you.
Online News Correspondent: just collecting news online and posting it on your site.
Buy and Sell Domain Names: you can buy some domains and keep them in your account and sell to other based on its demand.
Data Analysis: This requires number game!
Personal Fitness Trainer: If you are fitness freak then help others also do same by charging some amount.
Yoga Instructor: If you've learnt yoga then train others to keep healthy.
Start a YouTube Channel: If you have good videos, especially unique not copied or copy righted, then create your own channel and earn money by showing ads on your videos.